H

OME
T

OPICS
A

BOUT ME
M

AIL
Sensible retouching is dear to my photographic heart.
technofile
Al Fasoldt's reviews and commentaries, continuously available online since 1983
---


Best iPad photo apps, Part 2
August 28, 2011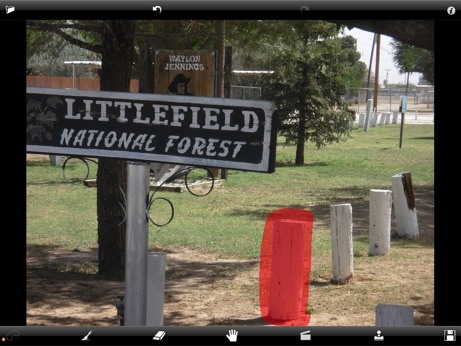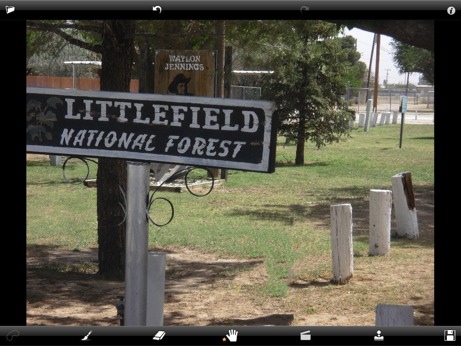 IS THAT POST in the way? Using TouchRetouch HD, draw around it, as shown in the first photo, then touch an Erase icon and the post disappears, as shown in the second photo. The app costs less than a dollar.



By Al Fasoldt
Copyright © 2011, Al Fasoldt
Copyright © 2011, The Post-Standard

Apple probably envisioned the iPad as primarily a "content consumption" device -- something you'd use for watching movies, reading books or cruising the Web. But the software developers who've been making apps for the iPad have had other ideas, especially in the matter of photo editing.

Last week I described four outstanding photo editors that turn the iPad into a powerful image-editing device. This week I have four surprises -- apps that even a pro would love.

Comments from students in my photo classes have made me wonder whether most people think of photo editing as putting one person's head on another person's shoulder. That's probably the last thing I'll ever teach -- although there's actually an app for that, called iSwap Faces ($1.99), a bonus not on this week's list -- but sensible retouching is dear to my photographic heart. My favorite is TouchRetouch HD ($.99), which rivals Photoshop in filling in the background of objects you erase from a photo.

You've got to see it to believe what it does, and that's why I'm including two screen captures of TouchRetouch HD in action. (Note that "HD" doesn't mean anything special for an iPad app. It's a sign that an app was originally designed for the current, high-definition iPhone, which doesn't have as high a resolution, or definition, as the iPad. Confused already?)

Getting your photos from your camera to your iPad can be a pain. That's why ShutterSnitch ($15.99) ranks high on my list. It captures photos from your camera as they're taken, wirelessly. You have to buy an SD memory card with wi-fi built in (Eye-Fi cards do this; go to www.eyefi.com) and your camera has to use the SD card format, of course.

Like magic, your photos show up on your iPad's screen. If you're a pro shooting in a studio, you can tell Shutter Snitch to transfer only JPEGs when you shoot RAW+JPEG. That way, you get an idea of how good the photo is and whether you need to shoot another one, right after you've taken a shot.

If you take photos on location (or just plain outdoors), ShutterSnitch automatically waits until the camera is within range (50 yards or so) and then grabs all the photos. It's spectacular.

The iPad doesn't come with iPhoto, the fabulous Mac photo organizer and editor, so you need some way to organize and examine your pictures. LightLoupe ($4.99) does that very well. I'd like to see more features, but it's still a great way to view pixel-by-pixel blowups, grab histogram readings and judge your pictures quickly after a shoot. Photo EXIF data is easily visible, too.

Finally, if you appreciate auto-correction software, you'll love Perfectly Clear ($5.99), which can take any ordinary photo and make all the improvements needed to give it the look of professional photofinishing. I'm amazed at what it can do. One caution: Original iPad users might find Perfectly Clear runs out of memory easily. My 14MP camera makes it crash every time.


---