T

OPICS


R

ECENT


S

EARCH


A

BOUT ME


M

AIL








Al and Nancy Fasoldt

Technology writer and photographer Al Fasoldt writes about consumer technology for The Post-Standard in Syracuse, NY, USA, and for Technofile Online. He and his wife, Nancy, host workshops in computers and photography. This Web site is run independently of the newspaper and its Web site, www.syracuse.com.


More than 2,100 articles, reviews, photos and essays on computers, photography and consumer technology

By Al Fasoldt

Cover photo: The steering committee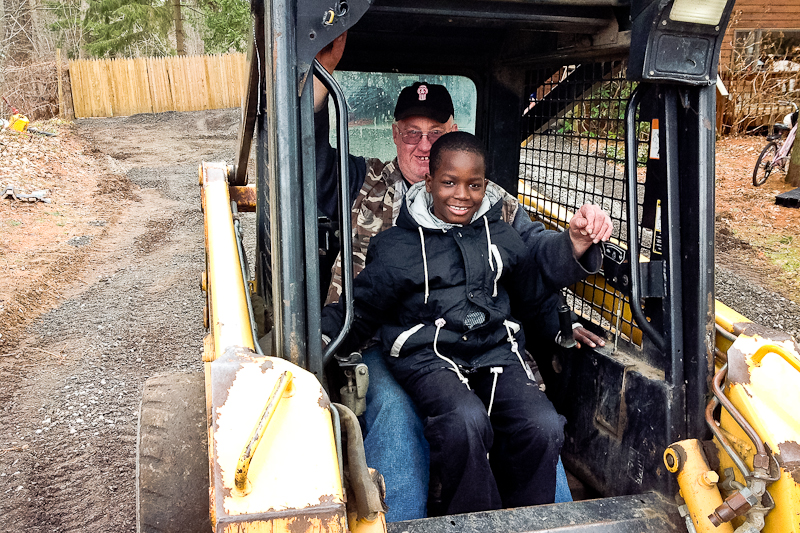 Photo by Al Fasoldt. Copyright © 2014 by Al Fasoldt. All rights reserved.
HOW MANY EAGER helpers does it take to steer an earth-moving machine? Just one, in the case of Kenley, our godson's younger brother, giving a hand to the kindly worker who was grading our driveway. Actually, Kenley found himself halfway between terror and excitement; those machines are big when you're little. He and his brothers spent a weekend full of movie watching, dinner making, bike riding (including stints on my 50-year-old Columbia tandem) and old-fashioned fooling around. The only problem with kids like these is that they grow up too fast.
New articles (much longer list)